Objects
In her free time (from 5 to 7), Cléo Charuet, our art director who's passionate about ceramics, creates unique pieces signed C5A7, a nod to Agnès Varda's masterpiece. Made exclusively for RSVP.
"I try to approach my ceramic pieces with naïveté and to let go of my constant quest for perfection. The clay has a mind of its own, it's slow and unforgiving, it dries according to the weather and forgives no clumsiness."
"With clay, I improvise, I digress. My creative process is the opposite of my work in graphic design or artistic direction, where the transition to realization is the culmination of a long thought process governed by multiple constraints."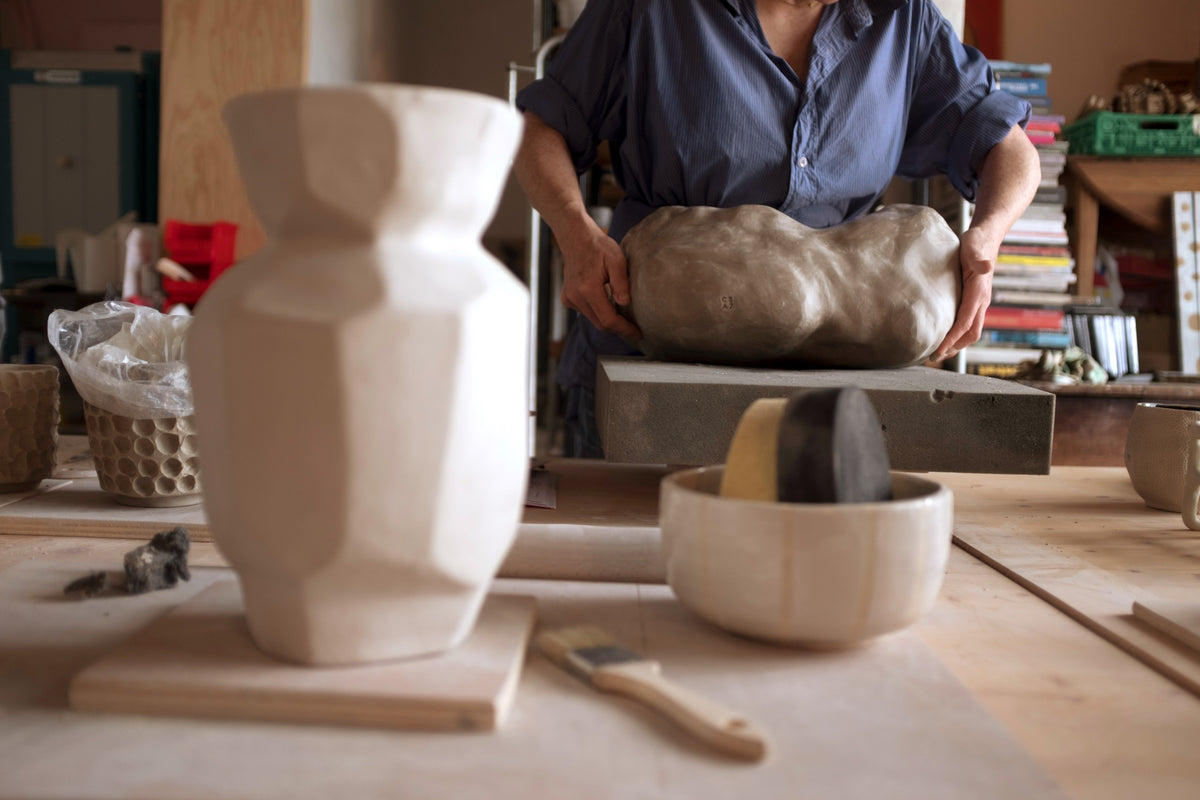 "My hands, my intuitions, my emotions are my guides. I seek a form, which most of the time I do not find, so I start over. This often leads me to blobs and phalluses, admittedly... "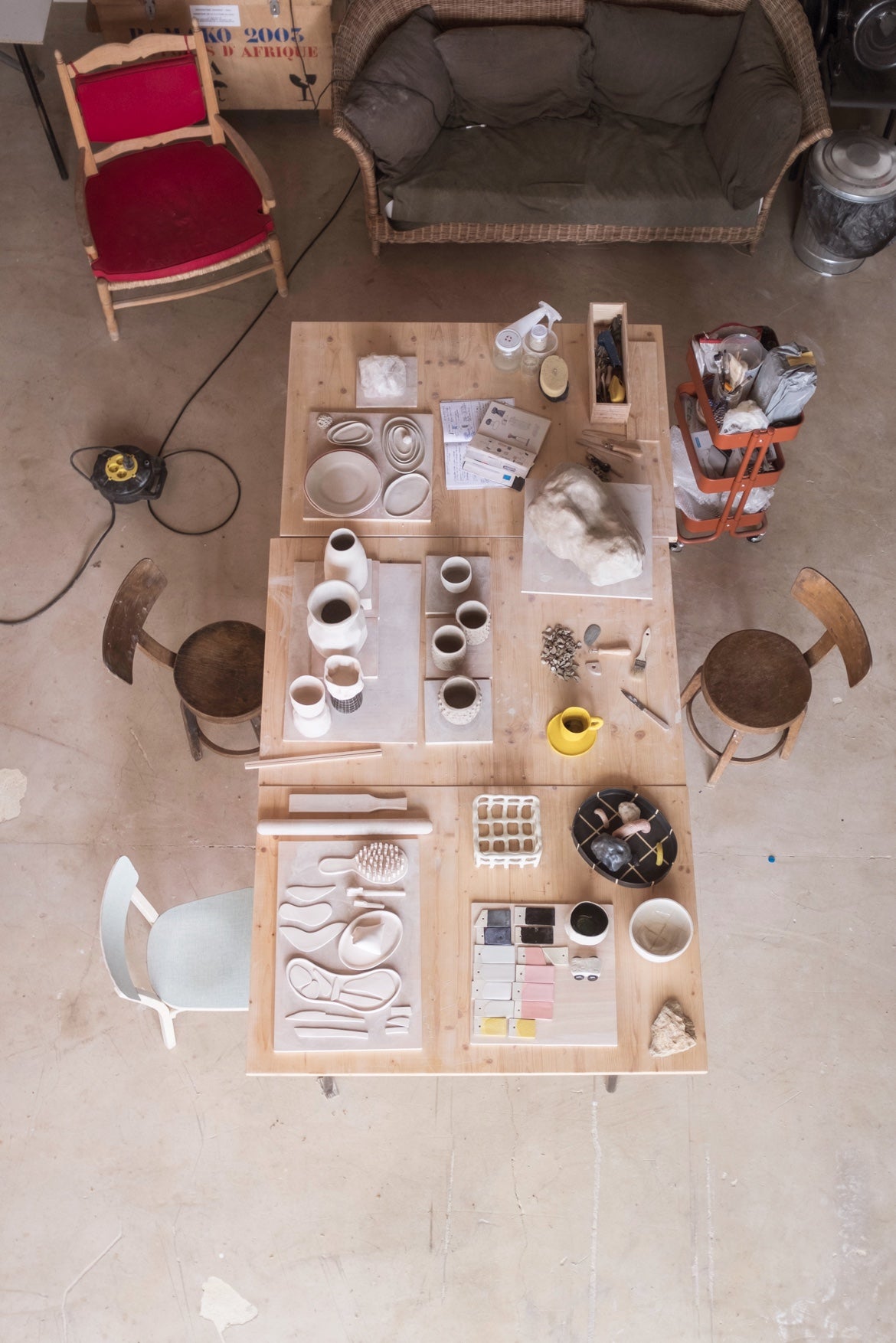 "For each piece, I like to witness every stage of drying, which calls for a different gesture or tool to refine the contours, the texture."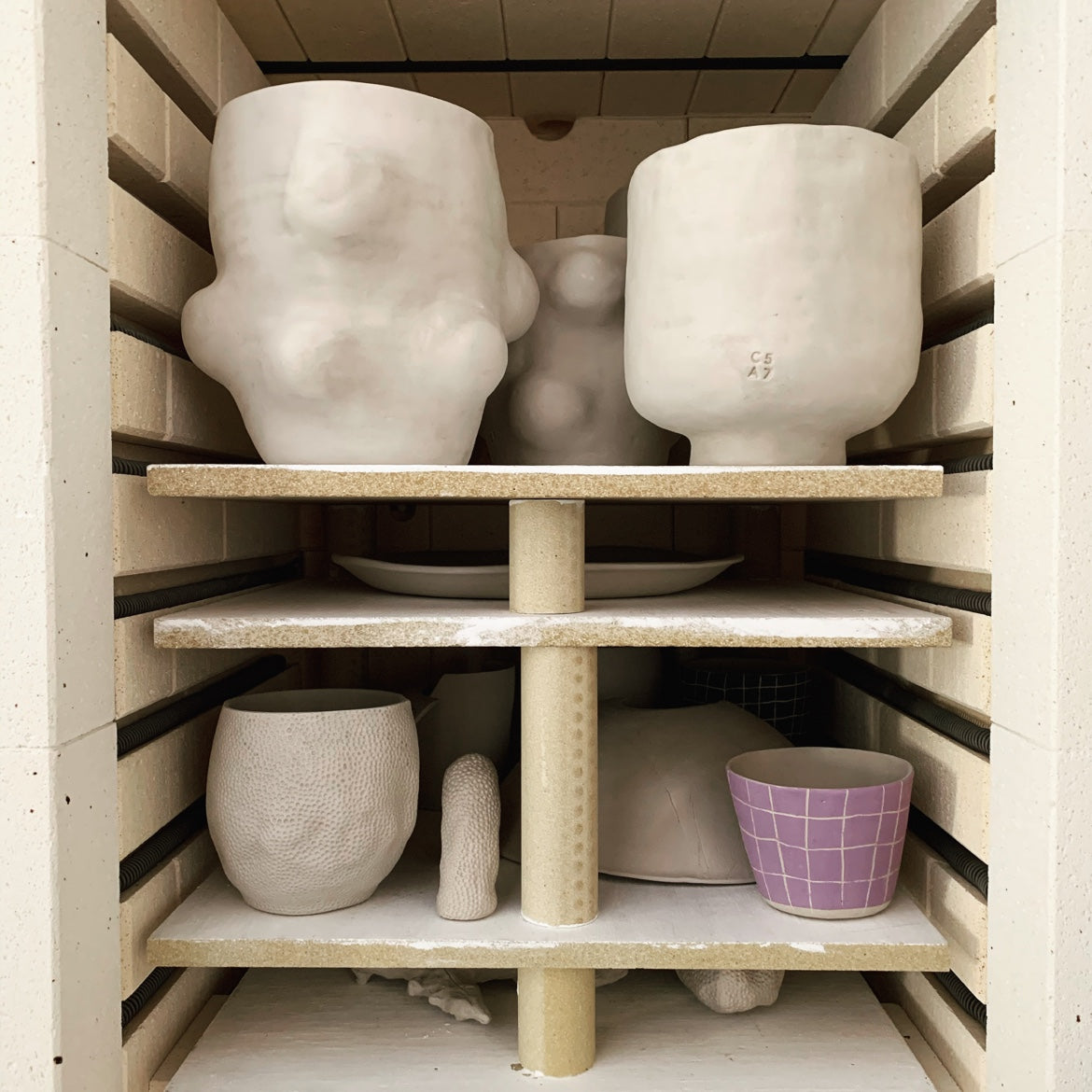 "Glazing still makes me extremely nervous, it's a completely different process that requires a lot of precision, careful calculations, and mastery, the final test!"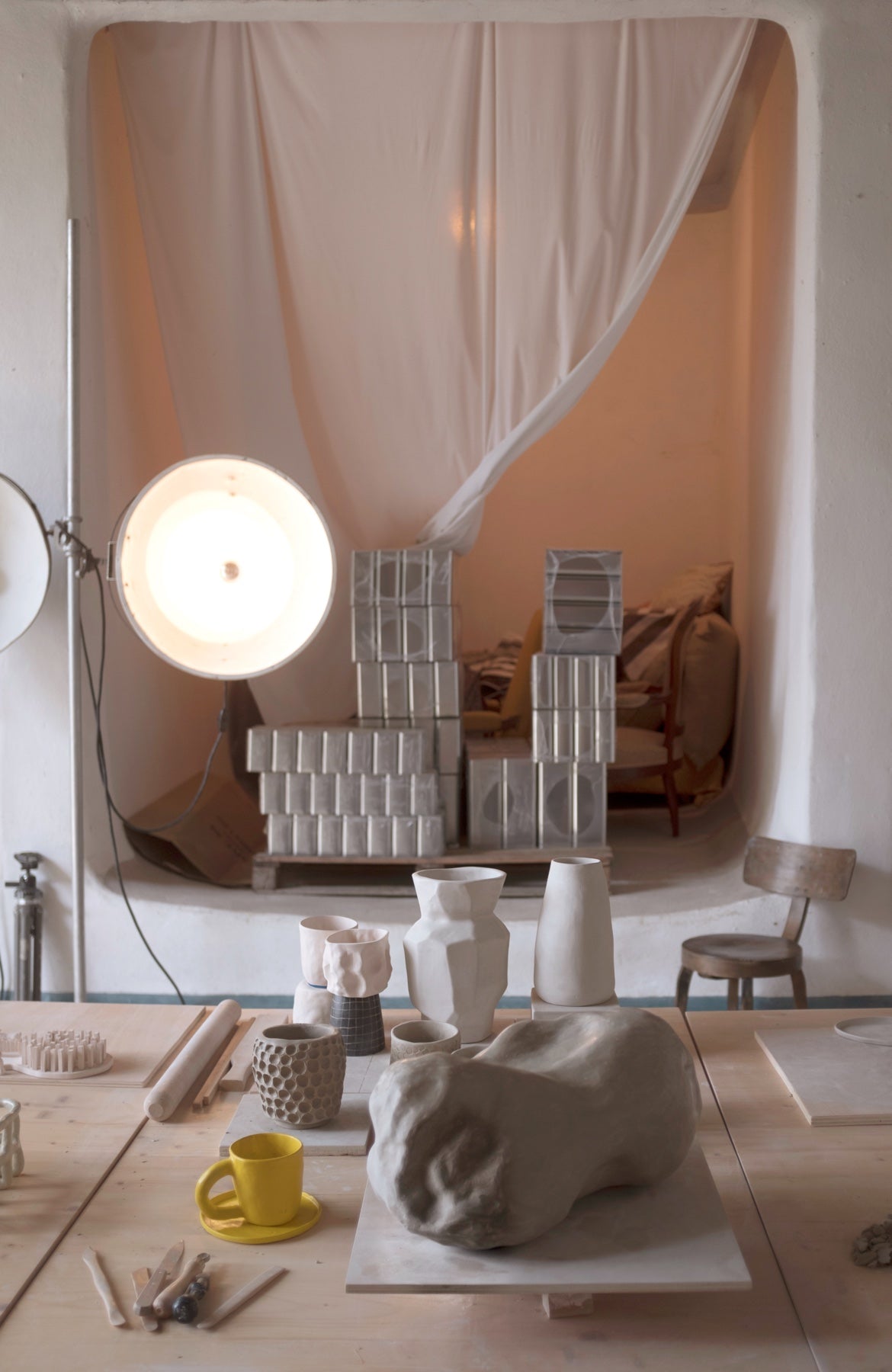 "My studio is a bubble where time has no grip. I often work there at night when everyone is asleep and nothing can interrupt me."
0
0
30