FALL WINTER
2023
Inspired by Japan's rich and varied heritage, our Fall-Winter 23 collection is a visual theme that delves into the contradictions and complexities of the Land of the Rising Sun.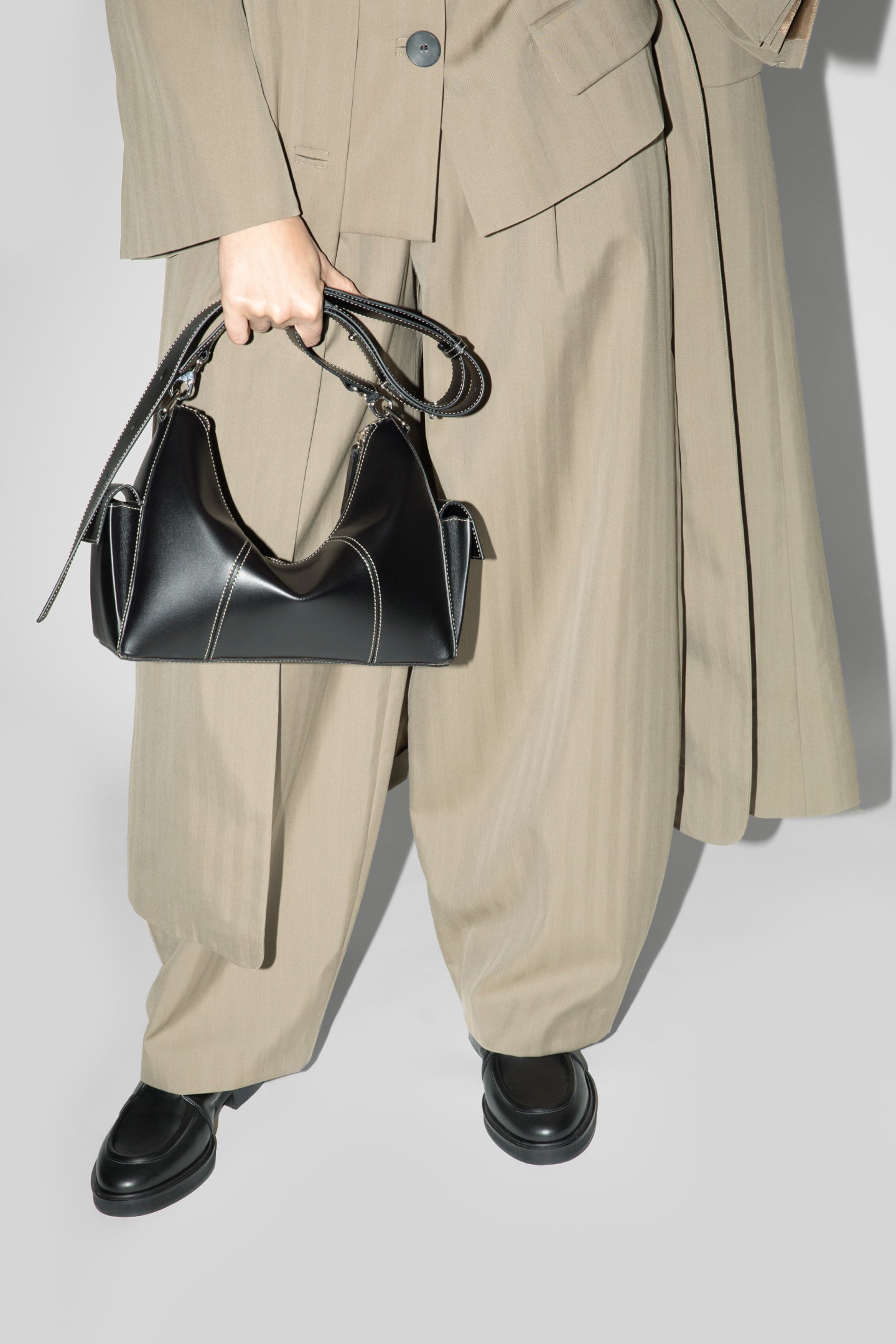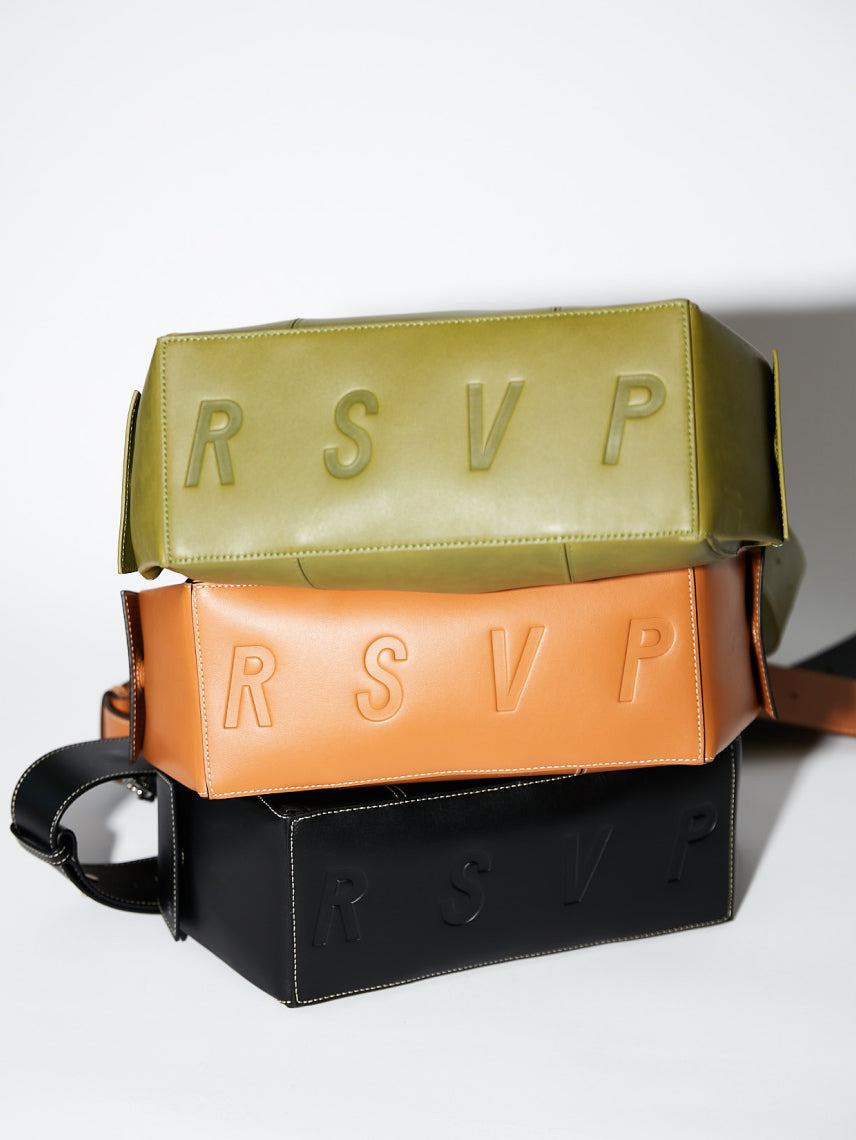 The Batman model is inspired by the "cat ear" headrests found on the early 60's Mercedes 600 series. Its curved shape and two large ears are reminiscent of Gotham City's masked vigilante.
At the crossroads of modesty and exuberance, the collection is built around a story contrasting extravagant proportions and tonal colors, which symbolize this paradox.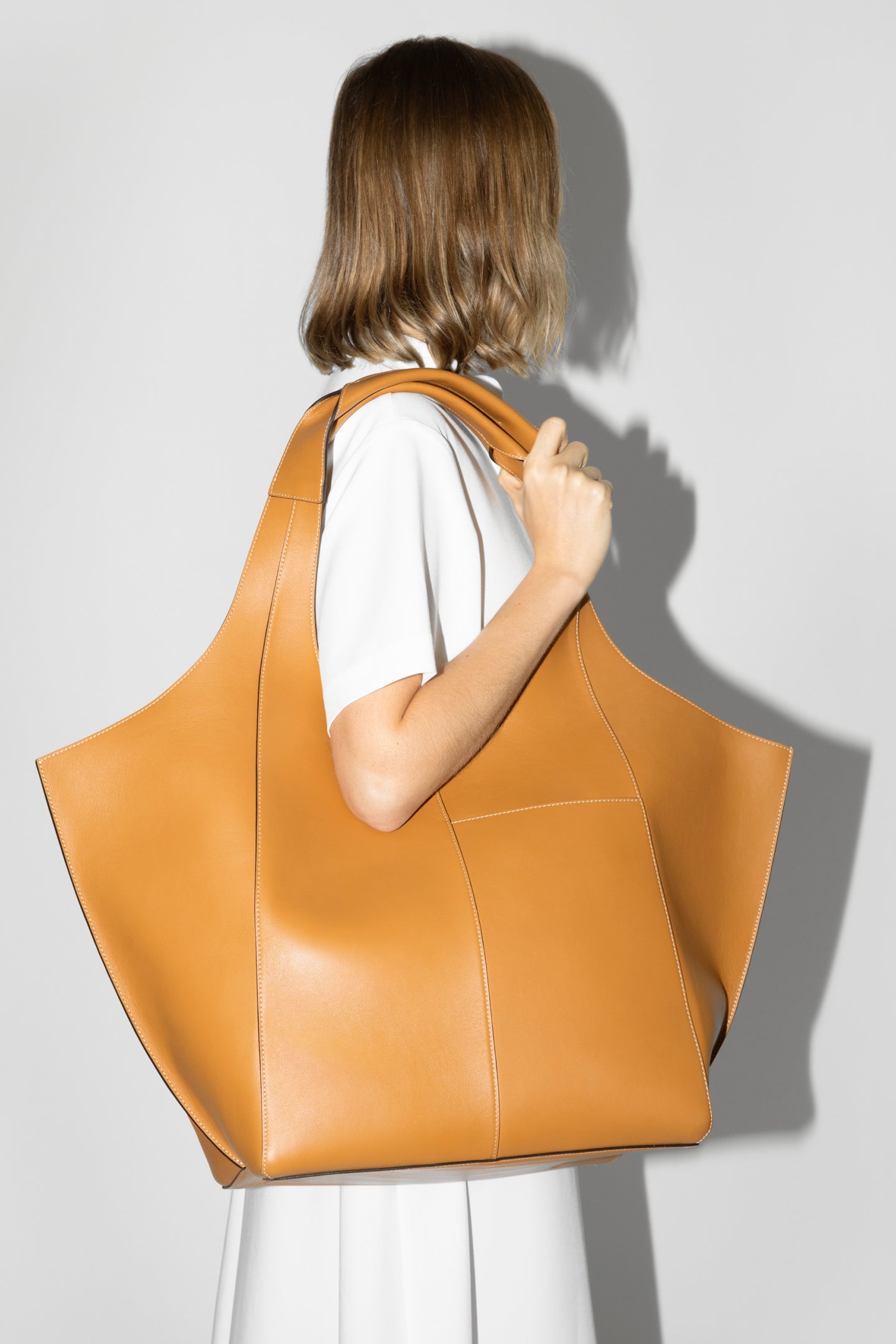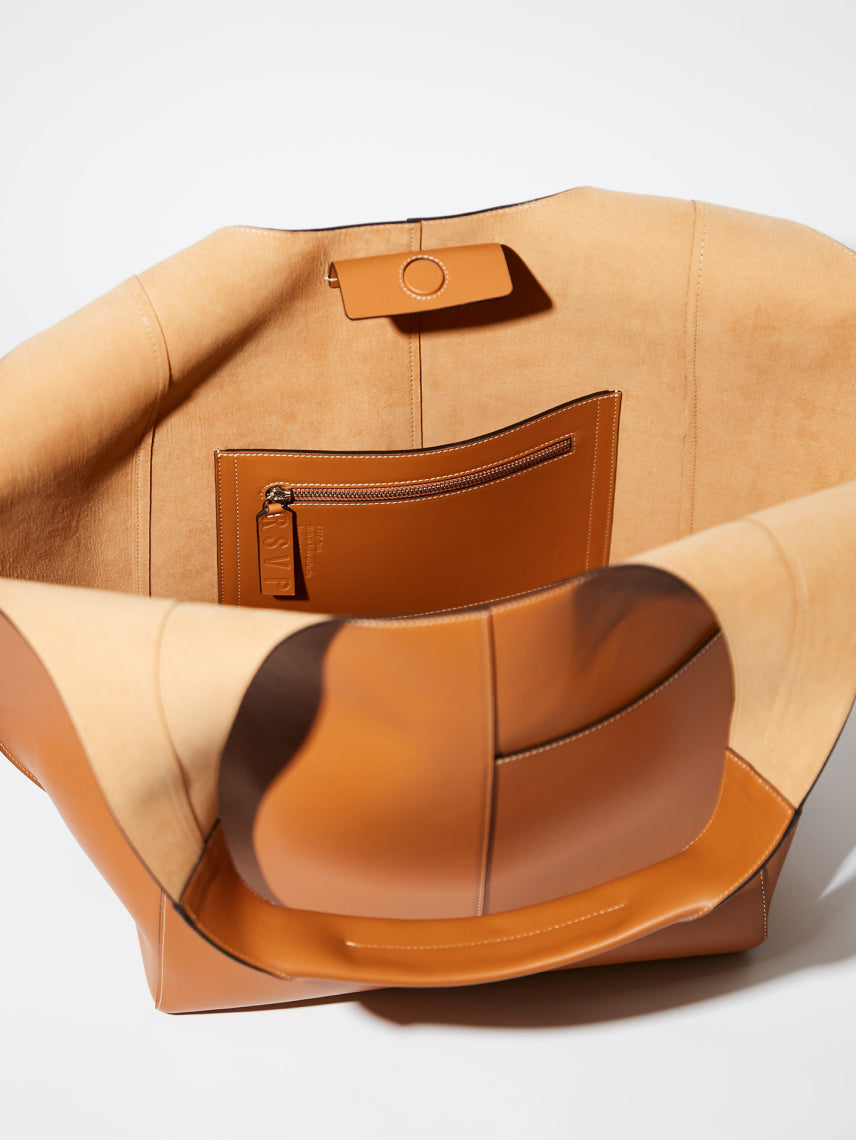 The Parachute bag is a sophisticated oversized tote that seamlessly blends sleek design with intricate craftsmanship. Its architectural structure, anchored by generous leather panels, pays homage to the beauty of both materials and craftsmanship.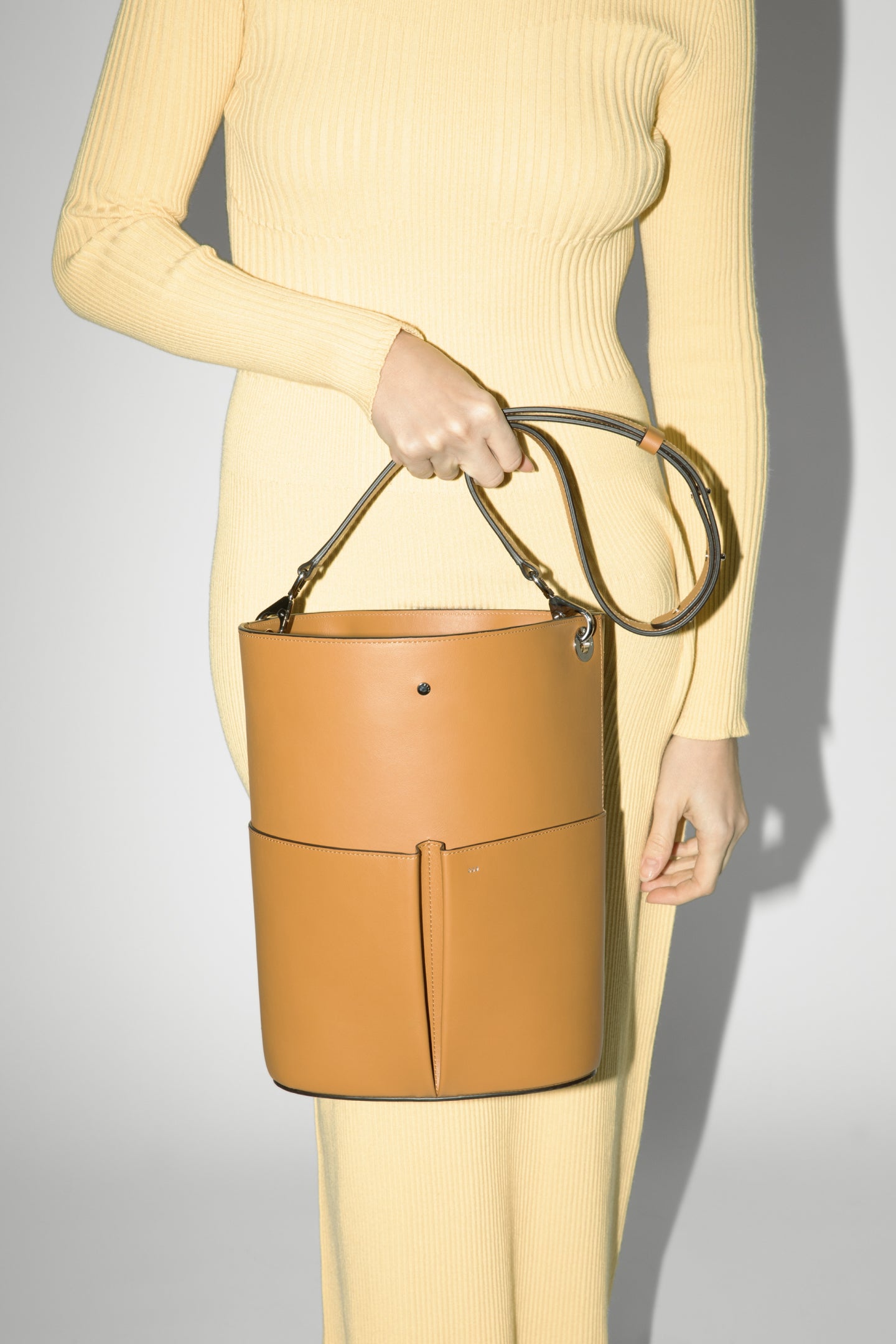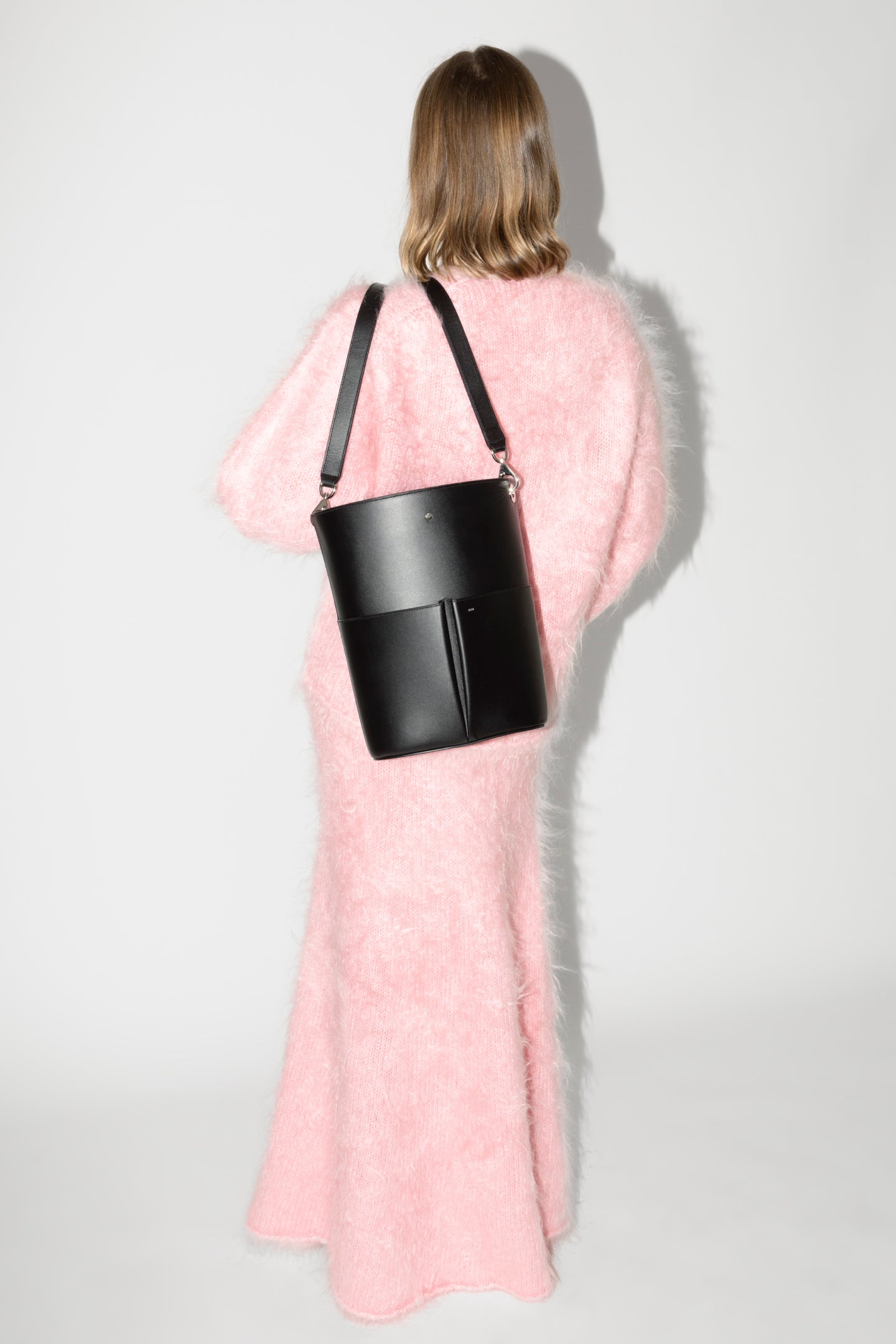 Based on earthy and comforting tones, the color palette reflects the natural beauty of autumn hues in bloom.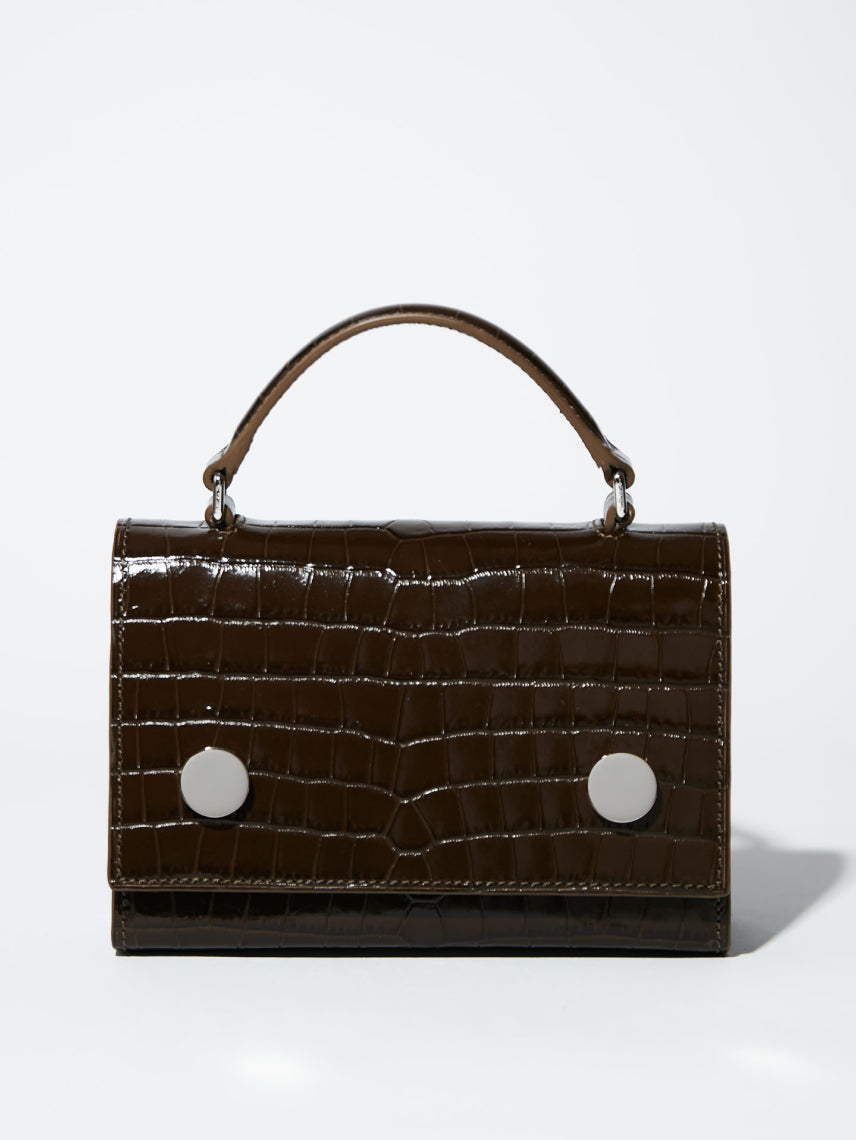 The Munchkin, featuring our signature "eyes" that suggest a face, is adapted in a dark khaki hue with brown highlights, embellished with silver-tone hardware.
It questions the intricate relationship between seeming simplicity and delicate craftsmanship.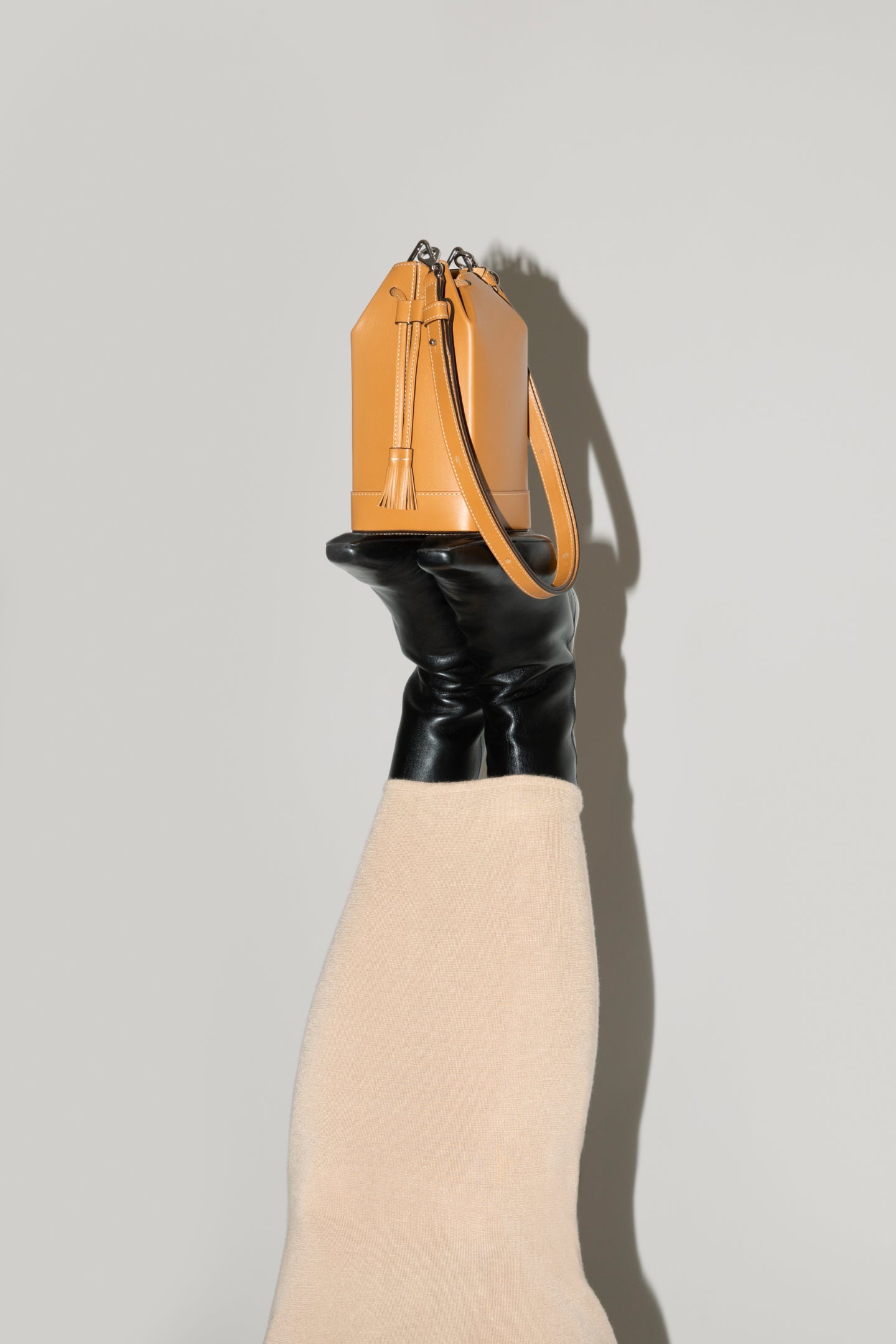 Inspired by a milk carton, the Milkman bag is a small, square-based bucket bag. Its structured geometrical lines and distinctive shape are the fruit of delicate artisanal assembly work.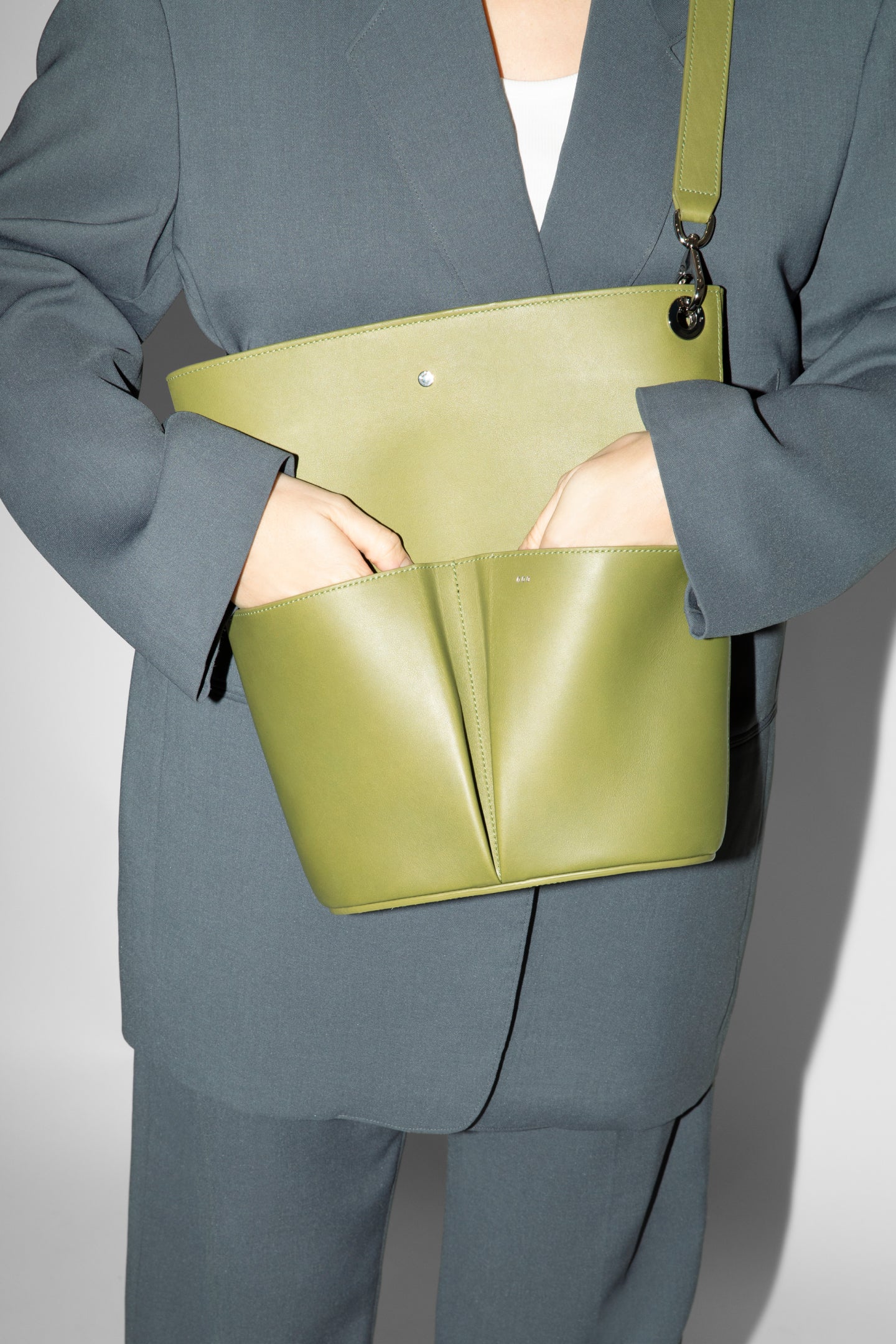 The High Five is the tallest iteration of our iconic Low-Five bucket bag. Elevated in both size and functionality, it boasts four front pockets expertly crafted to organize and access daily essentials.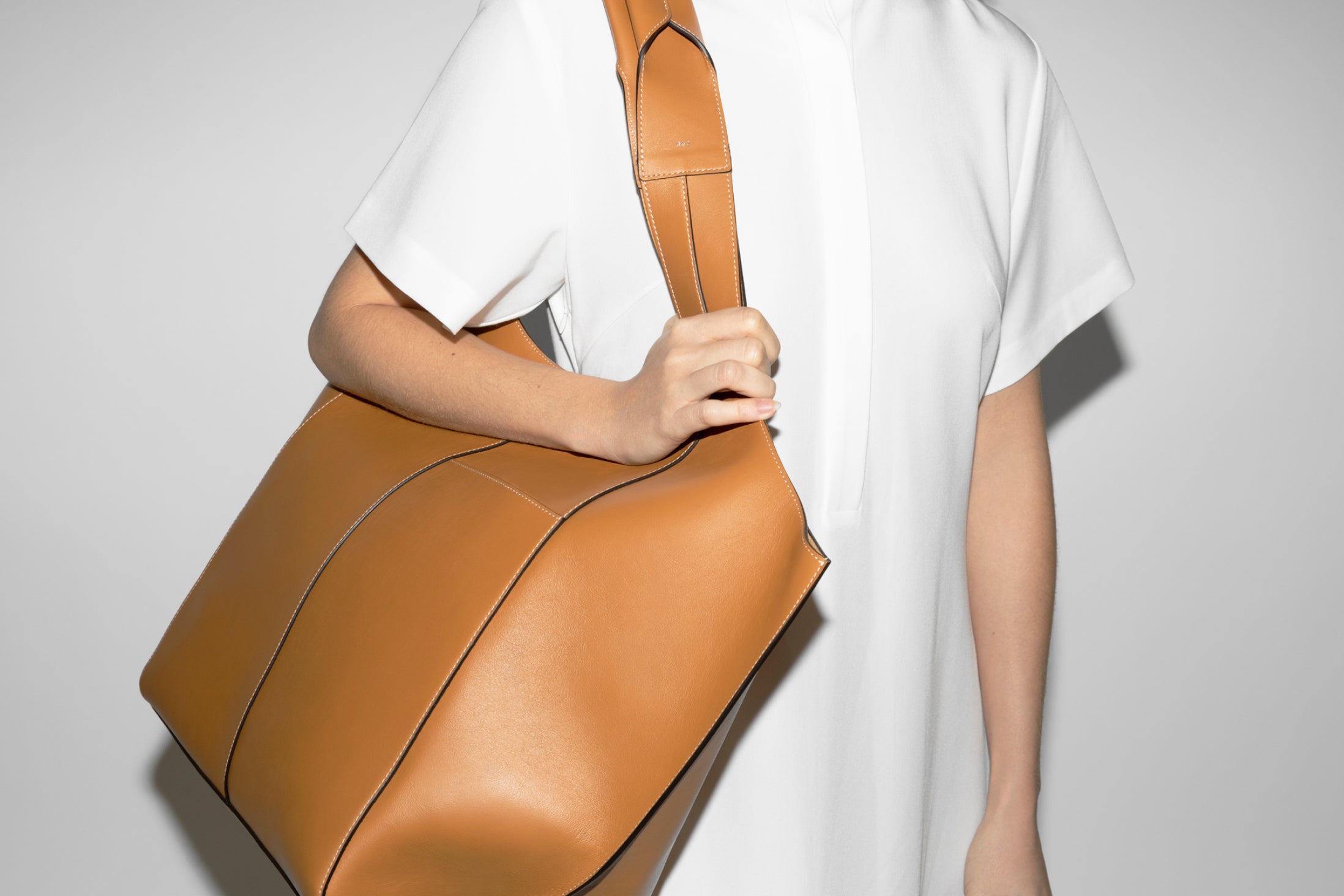 Like a thoughtful understatement, the collection epitomizes the prudent elegance of tradition, embodying the aesthetic of "Wabi-Sabi."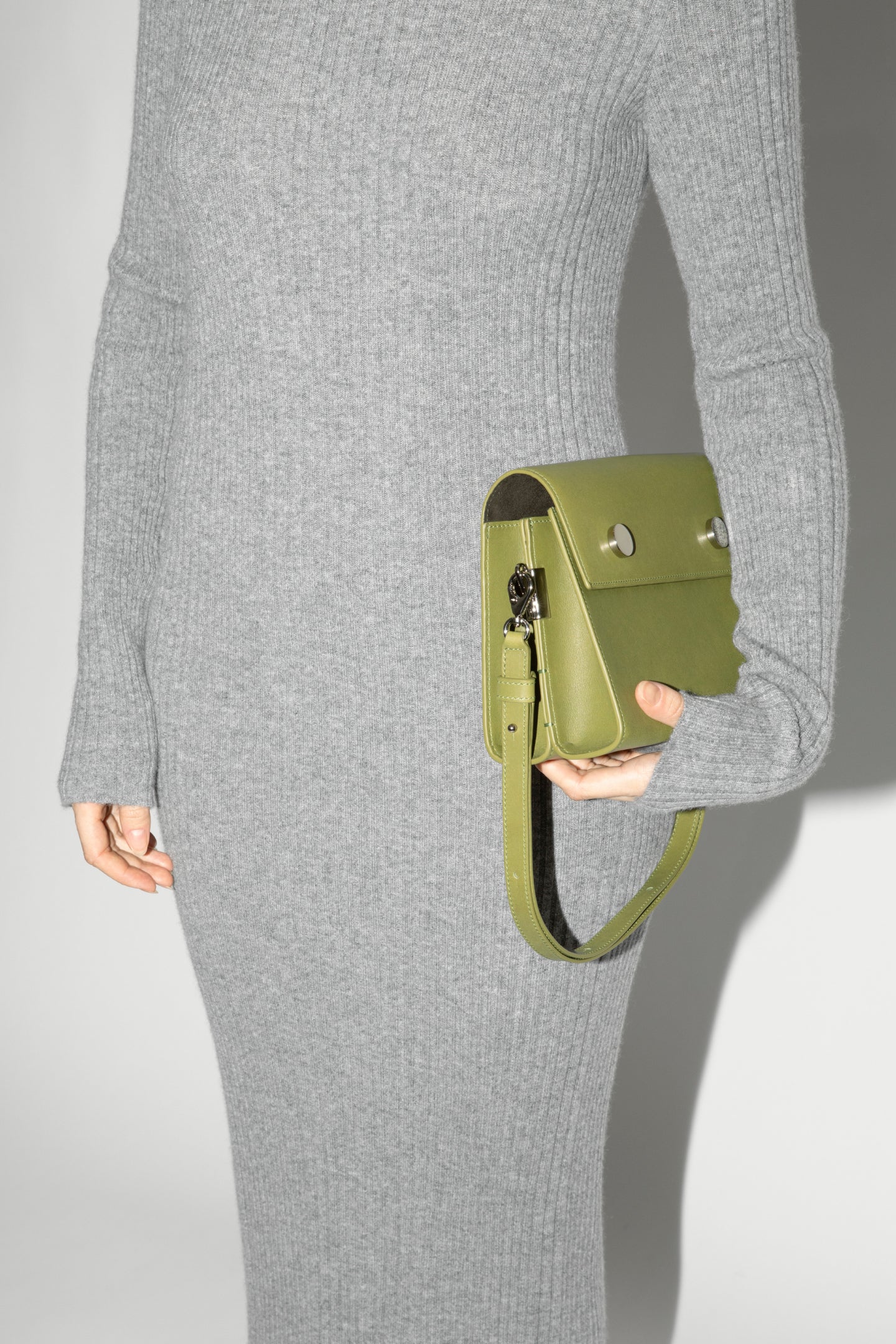 The Siamese twin version of the Golden Eyes model, the Duo bag is now available in variations of smooth calfskin leather featuring silver-tone hardware.
Featuring silver-tone jewelry, our emblematic designs are reinterpreted with elevated details such as ecru stitching and contrasted edges, casting a breeze of fresh air on timeless classics.