About Manifeste
RSVP is a design studio whose practice explores the beauty of modern craft.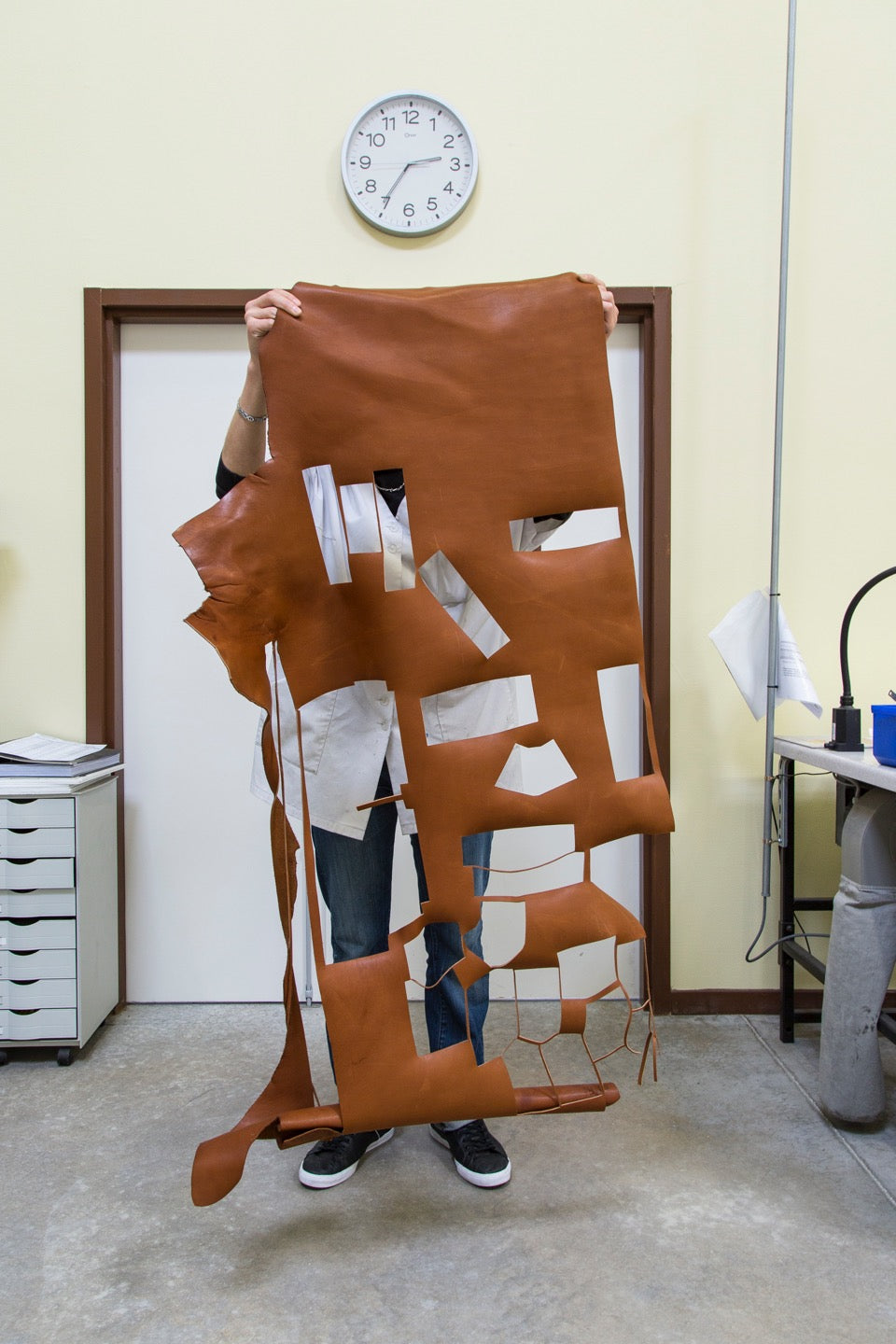 In our atelier in Franche-Comté, a view of a calf leather hide after cutting the pieces needed for the production of a Golden Eyes bag. Photo credit: Antonin Borgeaud ©
We apply our design practice to the creation of the finest leather accessories. This means a rigorous study of form, function, and material matched with a traditional fabrication technique.
Approaching accessories from a design practice means developing a new vocabulary for contemporary expression.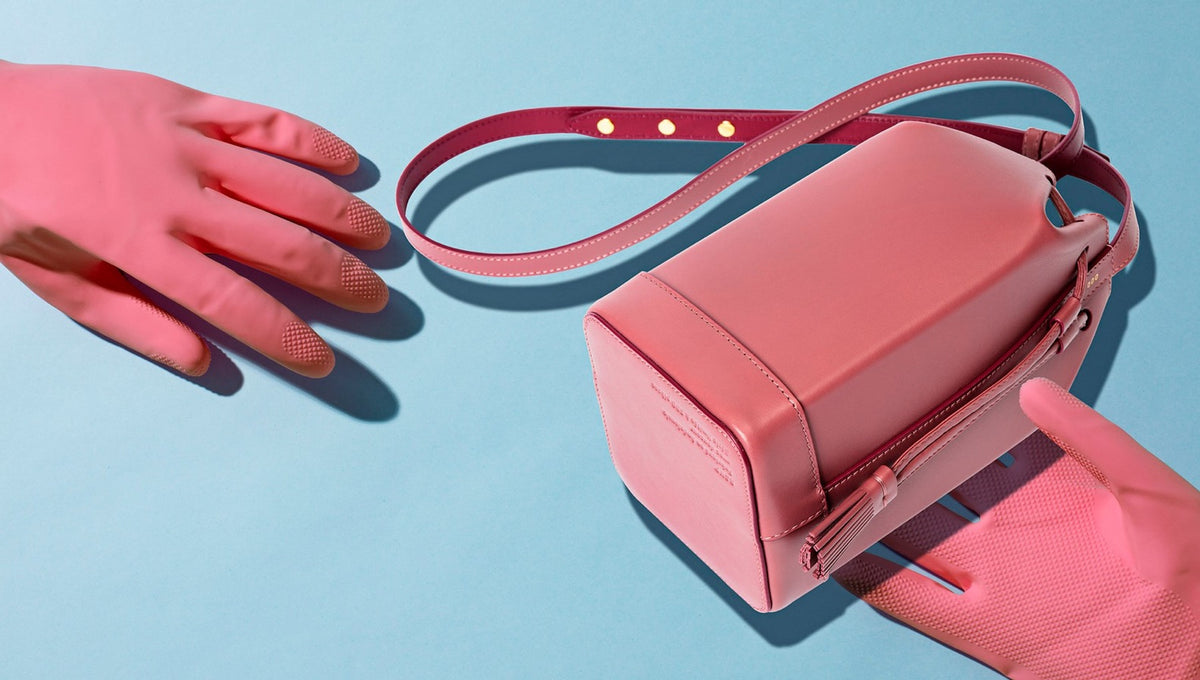 Still life from the Spring-Summer countryside of our first collection. Old rose Boxbag and mappa gloves. Photo credit: Cléo Charuet and Antonin Borgeaud ©
We are the youthful image of French savoir-faire.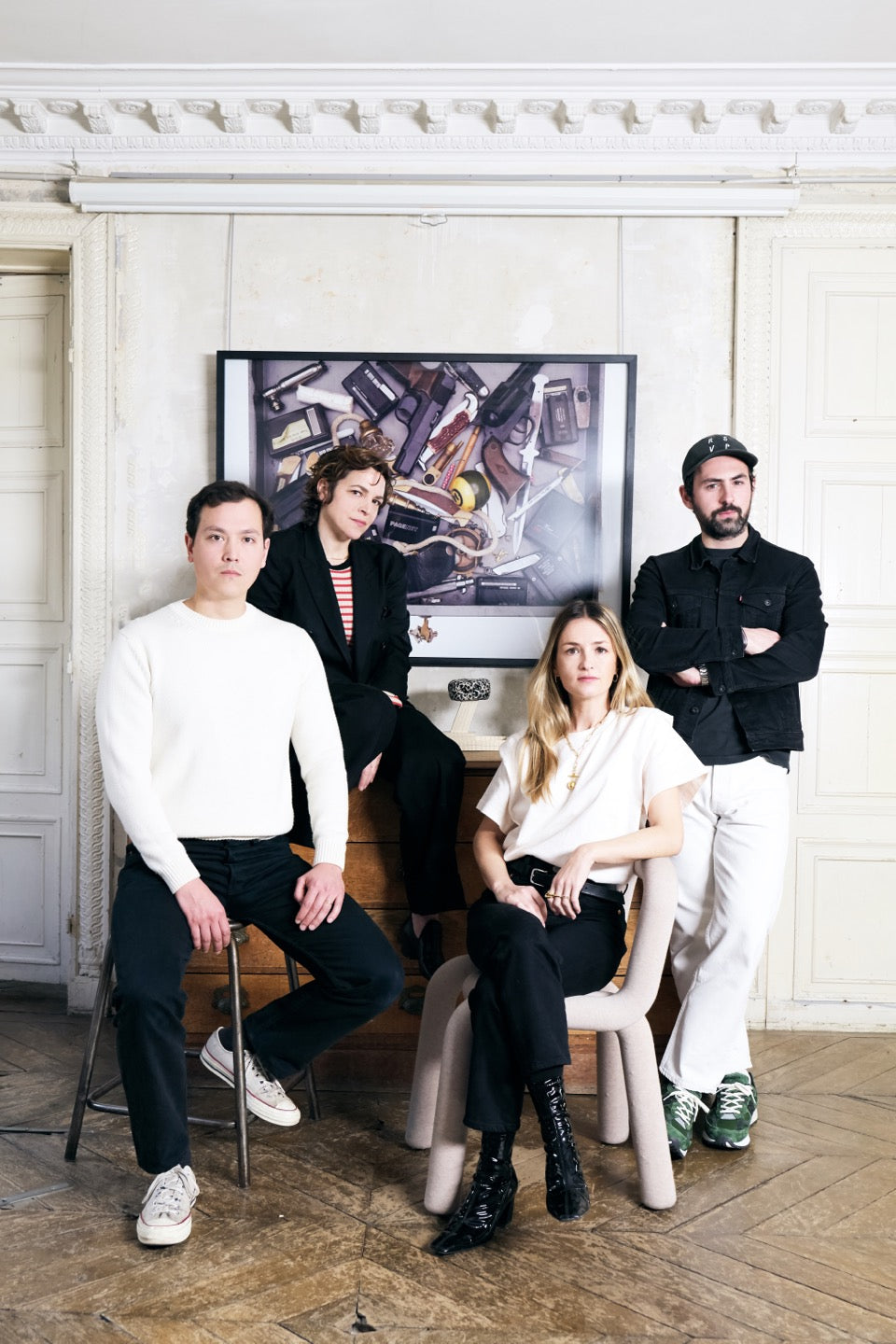 From left to right, Jonathan Andrès, Cléo Charuet, Aurore de Chanaud, and Thomas Cerkevic. Photo credit: Saskia Lawaks ©
Handwork is at the core of all we do, in leather, objects, or the hand-sculpted walls of our boutique. Craft is a language that clarifies the essence of expression.
We are makers.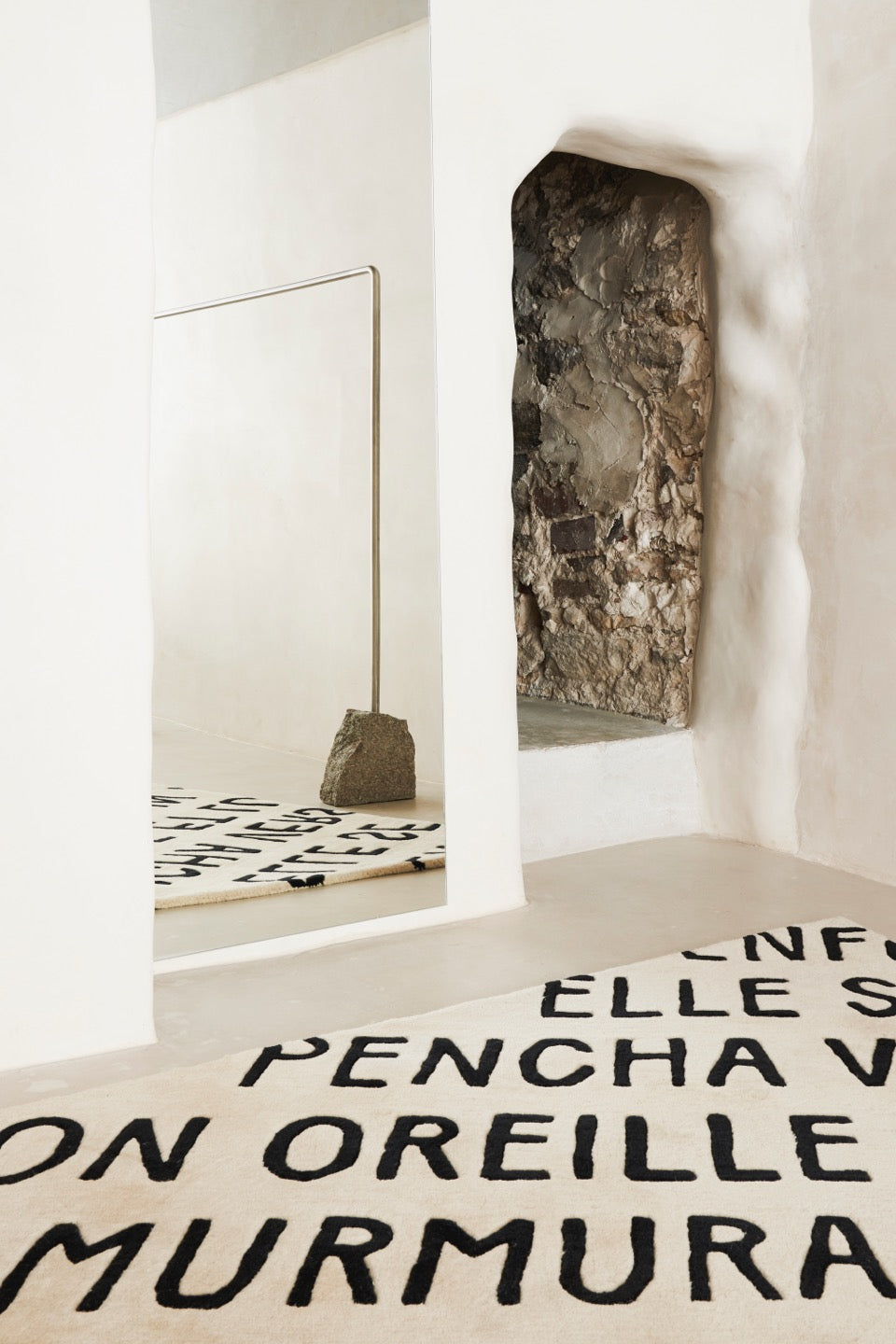 Walls of our boutique at 133 Rue Vieille du Temple, handcrafted by the artist Carine Delalande, Architect Valérie Mazerat. Photo credit: Adrien Dirand ©
Craft has its own precise style, timing and rhythm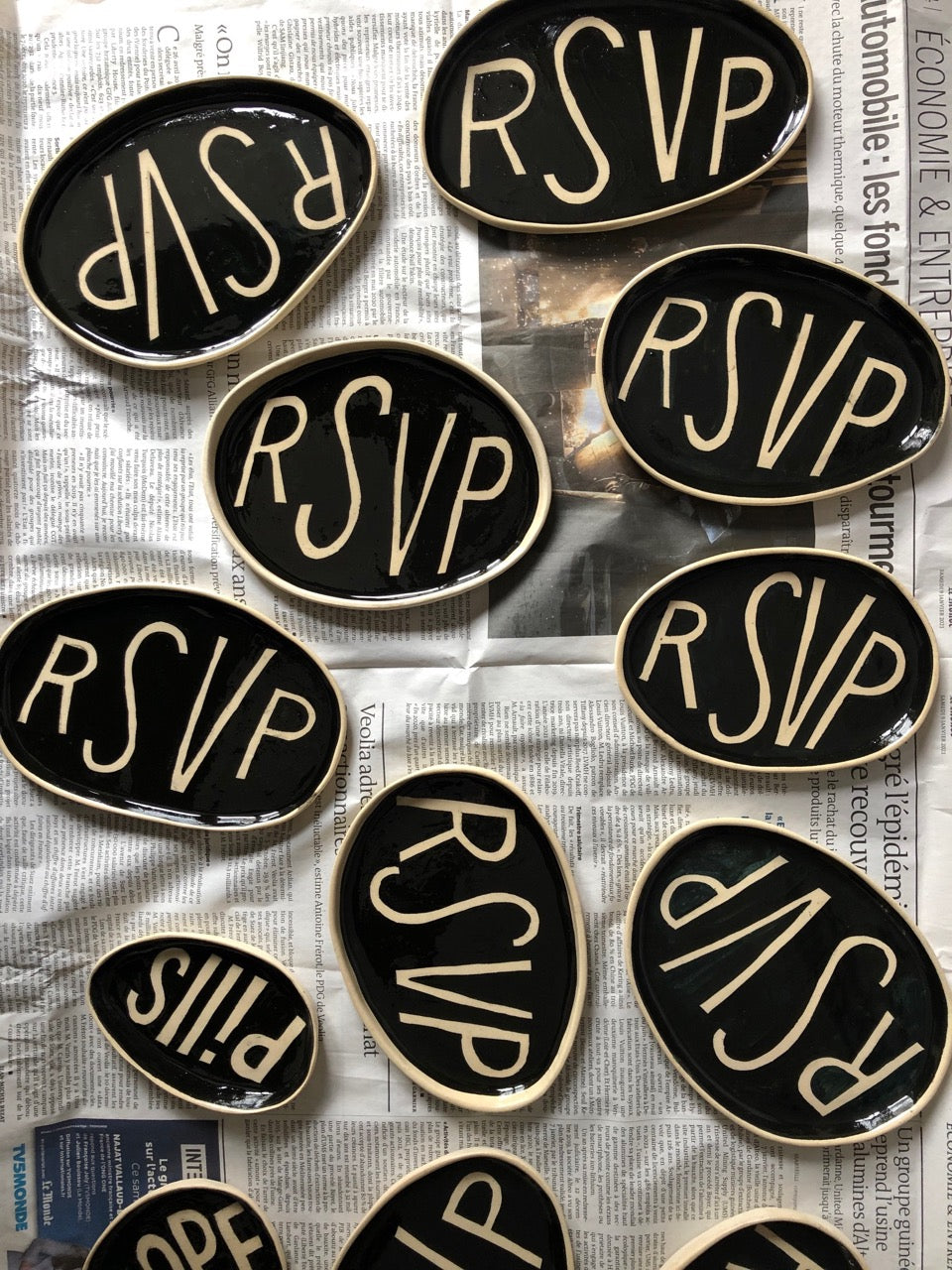 Ceramic catch-all trays created by Cléo Charuet. Photo credit: Cléo Charuet ©
We express our new designs as select drops, punctuating time. RSVP rigorously designs and produces its accessories in numbered series of 500 pieces.
Brass marking iron 001 used to inscribe the serial number on the first piece of each series. Photo credit: Antonin Borgeaud ©
We are a community.
Born with a heritage of excellence in quality and craftsmanship, RSVP is deeply connected to both a community of generational artisans and the diversely sophisticated neighborhood where we work and welcome clients to our atelier and our boutique.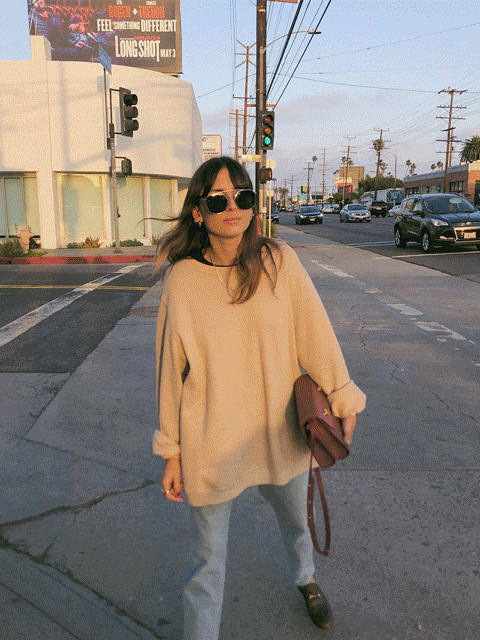 Friends of the house. Photo credits: Eva Chen, Caroline de Maigret, Marta Cygan, Hilda Sandstrom, Rachel Nosco, Pornwika Spiecker
We are born and bred Parisians, engaged in the confluence of tradition, modernity, and mix of cultures that is the expression of the contemporary Parisian lifestyle. We are the new generation ensuring traditional savoir-faire remains a core value and measure of quality.
In our atelier in Franche-Comté, the final stitch is waxed and hand-sewn for enhanced durability. Photo credit: Antonin Borgeaud ©
We are inebriated by the effervescence of international creators, artisans and artists, all collaborating together around the world. We have boutiques in Paris and Seoul.
View of our boutique located at 133 Rue Vieille du Temple in the Marais district of Paris. Photo credit: Adrien Dirand ©
We believe in a conscious legacy.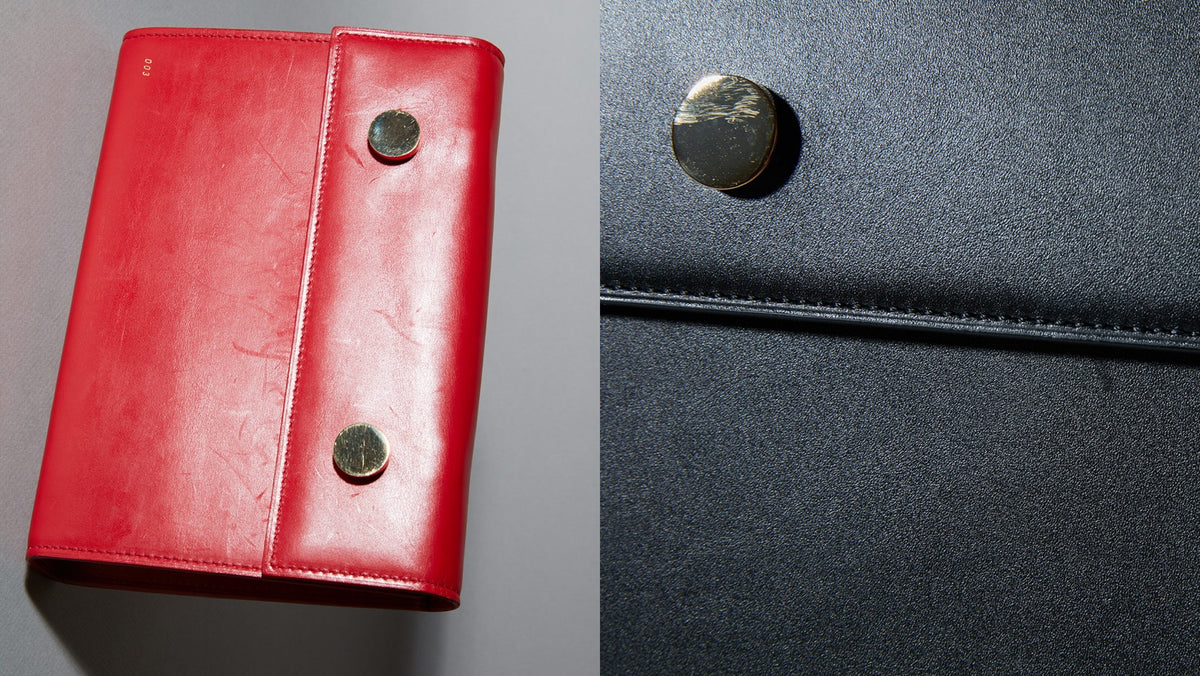 Golden Eyes smooth red calf leather bag number 003, from our second-hand collection, before restoration in our workshop. Photo credit: Roman Bonnery ©
We consciously accept the responsibility that comes with making things. This responsibility comes from a profound respect for both our craft and our community.Our idea of legacy combines this respect with a promise for the future, what we inherit and what we contribute.Our engagement is proven and visible in the timeless style of our creations, our limited production, and in our guarantee of quality including repairs in our Parisian workshop. We apply this same care to past creations giving them a second life as we offer to repurchase, repair, and resell through NFT authentication.